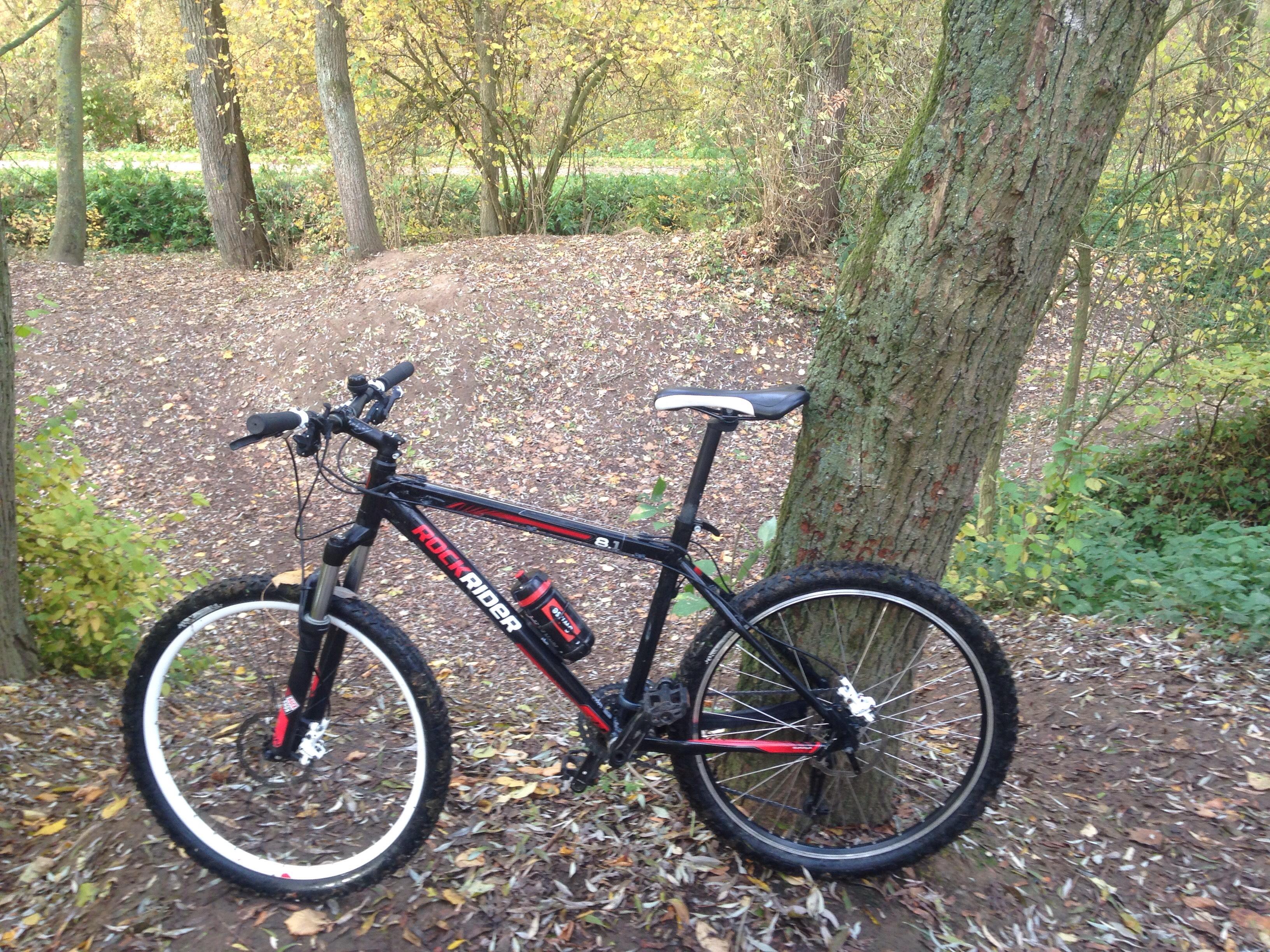 Content Count

93

Joined

Last visited
Community Reputation
41
Bonne
About arno43

Informations de profil
Ville
Intérêts
Prénom
Bike(s)
Recent Profile Visitors
The recent visitors block is disabled and is not being shown to other users.
la réplique est culte mais je savais pas que c'est devenu une marque . par contre @Jojobleu.c'est de paté au macaroni dont tu veux parler??

ha oui ! on est voisin de boulot . je bosse au dépot de Marconi (tram) . comme dit nico ca te fait quelques km d'Assesse !

Enchanté cher monsieur j'avais pas eu le reflexe de faire signe ! je patientais avec mon vélo au feu pour traverser , je bosse juste a coté et je rentrais à la maison .

Je suis presque cetain de t'avoir croisé cet aprem . a hauteur du feu rouge de ruisbroek (au niveau du tonton tapis) vers 14h45 ? , tu venais d'anderlecht industrie et tu as tourné vers la chaussée stalle ? a moins qu'il n'y ai plusieurs outlander avec la meme deco que ici dessus ?

ha ok un montage fragile et peu fiable apparemment !! et comme tu dis la facture doit piquer!

je ne connais pas ce système non plus !!! ce n'est pas une pompe élécrtique secondaire en supplement de la principale qui elle serait mécanique et entrainée par la distri ??

J'avais participé ce 15/08 à la rando de Poperinge . je me rappelle bien ce catsberg ainsi que les autres monts de la région (le rouge,le noir ,etc).très chouette region pour le vtt(xc,gravel,...)chapeau en tout cas @sdon1011 en 36*36 faut être costaud . perso j'étais content d'avoir mon 22*32 en réserve

Felicitation aux heureux parents et bienvenu à la demoiselle !

Hello @A3life . J'ai recommencer le vélo et plus spécialement le vtt il y a un an a peu près . j'ai d'abord roulé sur route et sentiers balisés par chez moi ,en allongeant tout doucement les distances . j'ai participé à ma première rando au mois de mars à gibecq(Ath) .suite a un petit probleme de santé, j'ai mis un peu de temps a récuperer une petite condition physique de Base. je pense que si tu veux commencer par une distances de 35-40 km il faut que tu aies un peu de condition physique pour ne pas trop en chier sur la distance et t'amuser.

courageux ou fou ! je pencherai plus pour la 2eme solution ! je n'ai qu'un 26 " et j'ai un rythme de touriste donc strava et les kom c'est pas pour moi ! je serais également ravi de rencontrer des gens du forum et d'autres !

il y a de grandes chances que je sois présent aussi sur le 50 ou le 60 . on se croisera peut être @Jaykriss ?

si je vois bien la cuvette est en place sur le pivot de la nouvelle fourche ,mais par contre je ne vois pas le roulement conique. je viens de regarder le jeu de direction que j'avais garder de mon rr8.1 et le roulement est assez volumineux et je ne le vois pas sur tes photos ?

non , le cadre ne peut mal. je veux juste dire que 2 mm en largeur ,reparti sur la flexibilité des 2 bases . ben ça ne dois vraiment pas changer grand choses . enfin c'est mon avis.

2mm !! je ne pense pas non plus que ce soit la cause de ton soucis, l'acier étant un peu flexible .

@Blacksad . quelle difference entre les 2 moyeux (142 et 142+) ? 2-3 mm ou plus ?