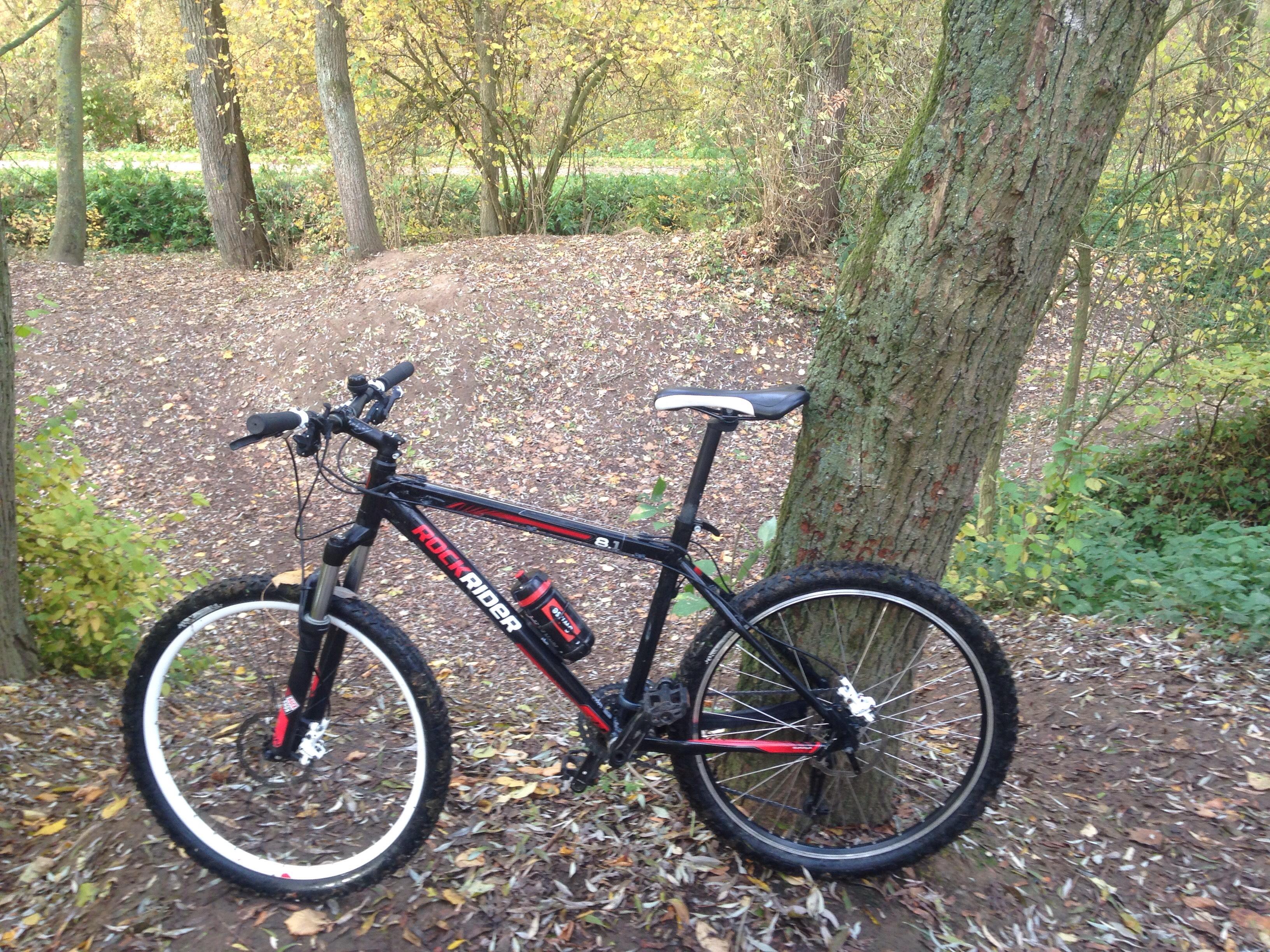 Content Count

82

Joined

Last visited
Community Reputation
38
Bonne
About arno43

Informations de profil
Ville
Intérêts
Prénom
Bike(s)
Recent Profile Visitors
The recent visitors block is disabled and is not being shown to other users.
j'ai compris pas de soucis . Pas la peine que je monte des bar ends et des pneus blancs (étroit!) alors! Merci pour la réponse

donc c'est vous aussi qui m'avez prevenu de ne pas aller à gauche après le 3 eme ravito(2eme pour moi) et de prendre directement a droite pour eviter de faire cette cote crapuleuse une 2eme fois . Merci a vous !

Je pense que c'est a cet endroit que vous m'avez rejoint et depassé si c'était bien toi avec une vareuse baraki ? et le gars derriere toi avec un scott et une go-pro peut etre @faf?

Je viens de rentrer de mon w end à la semois . je n'ai pas grand choses a ajouter aux cr que je viens de lire . J'ai fini le 85 en ligne dans la douleur mais je l'ai finit!!! Mais bordel que c'était dur ,La chaleur ,des montées infernales ,des descentes de fous . j'avais 2l d'eau embarquée donc j'ai geré la deshydratation (j'arrivais vide a chaque ravito!) Pour les montées ,j'ai fais ce que j'ai pu mais dés que mon cardio montait trop haut (max 160bpm apres mon pontage) je marchais un peu !!! pour le technique je me suis surpris ,mis a part des portions tres compliquées ou j'ai aussi fait de la marche. Bref , j'ai passé une journée geniale. Merci a tout Straimont pour cette organisation impecable et sublime j'ai employé la méme technique mais sur un 26" ça passait nickel

départ ce midi pour le camping à Herbeumont avec la petite famille , on va profiter un peu du soleil ,de la semois,... un peu de repos . Dimanche inscrit pour le 85 km , bon la j' ai un peu de doutes 2200m d+ c'est ENORME pour moi !!! Mais on a apparemment la journée pour faire la trace ,ca devrait le faire ! je rentre le mardi ça me laissera un journée pour me remettre !!spe donc si vous voyez un 26" noir rockhopper ben c'est moi !

et du poisson le vendredi ???

@sdon1011 je ne connais pas les lieux non-plus ,désoler. je suis originaire de Namur ,cela ne fait que 8 ans que je suis en région flamande,d'abord liedekerke et maintenant onkerzele !

Des que tu as une date qui te convient , tu me le dis et si c'est ok pour moi ,on goupille cela

presque ma route pour aller bosser a vélo . onkerzele, neigem, Gooik, Lennik, gaasbeek, vlezenbeek, st pieters leeuw , ruisbroek,drogenbos . petit trajet sympa je trouve . je suis partant si quelqu'un veux faire une sortie dans le coin !

j'ai trouvé les photos , via facebook ! Ca me fait un p'tit souvenir , cool .merci

j'ai eu le plaisir de participer a cette rando et cette phrase la résume parfaitement ! Vraiment une chouette rando avec une organisation impec et un accueil sympa . j'ai fait le 47 , fléchage plus que suffisant , parcours vraiment ludique, je me suis bien amuser . sympa de rencontrer @PunkyB je suis aussi interessé par les photos! edit/ bravo et merci aux Gemini

ok merci . bon courage pour la suite de la préparation .