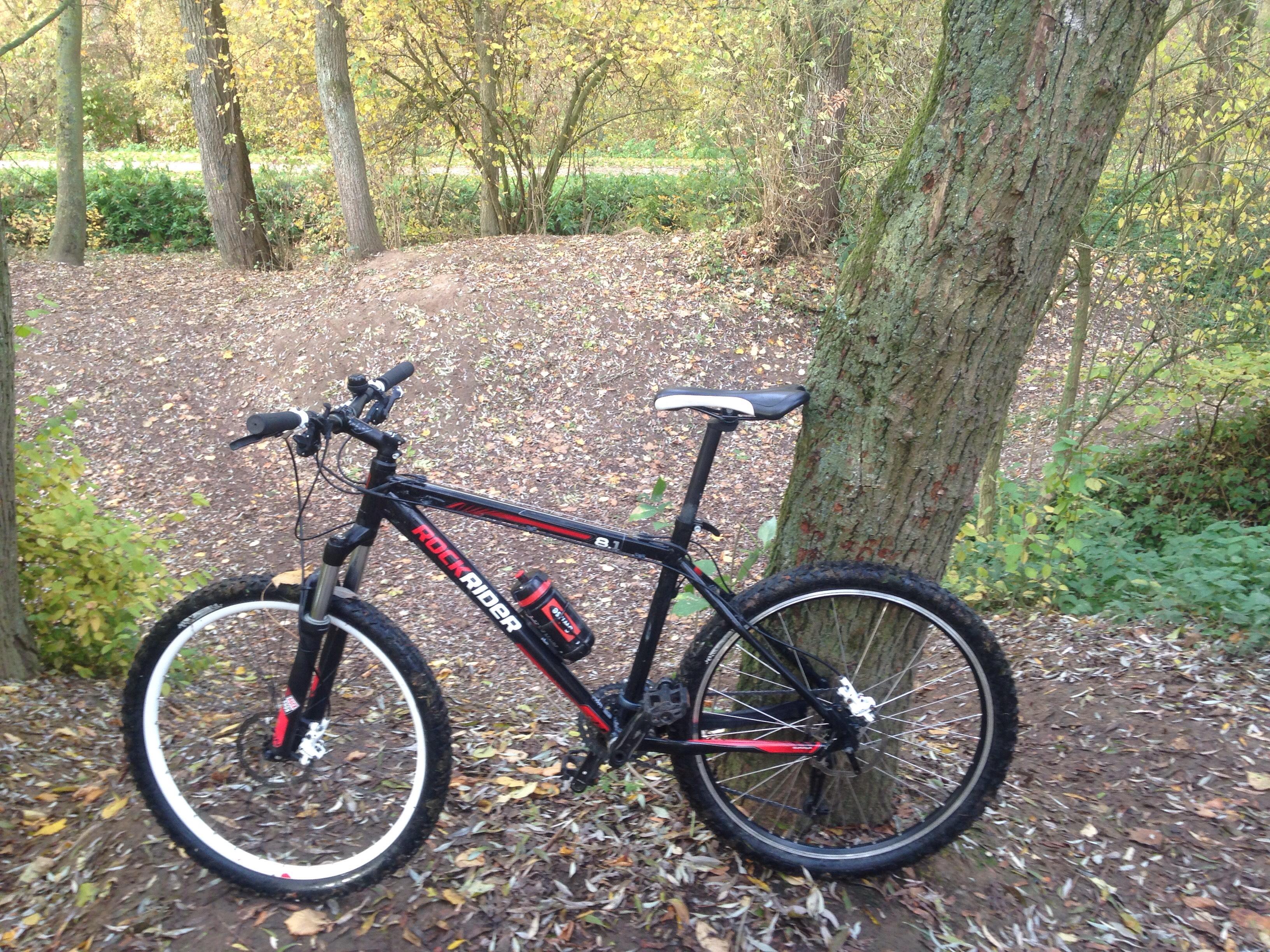 Content Count

105

Joined

Last visited
Community Reputation
47
Bonne
About arno43

Informations de profil
Ville
Intérêts
Prénom
Bike(s)
Recent Profile Visitors
The recent visitors block is disabled and is not being shown to other users.
Me voila de retour de dworp , j'ai passé une belle matinée vtt ,meteo au top et tracé très chouette ( le 55 ). Les cuisses ont pas mal chauffées Un peu gras par moment mais pas de gros bourbier . des singles hyper fun . Une Orga hyper rodée et des ravitos au top A refaire l'année prochaine suivant méteo

Sauf pépins de derniére minute je serais présent sur le 40 ou 55 .

Et alors elle a fini par céder cette vis de merd… ?

Premièrement bon annif @spit_06 c'est certainement bien oxydé ! si le wd40 ne suffit pas (peut etre le laisser agir une nuit), il faut le retirer (par forage ) et le remplacer . c'est assez délicat comme opération . Sur mon vélo je me lancerai dans cette tache mais ici j'aurai peur de griffer ou abimer ton joli vélo ! je pense qu'un bouclard c'est plus sûr .

si je peux aider. c'est avec plaisir !

oui! on est presque voisin !je suis en congés toute la semaine prochaine donc pas de prob! aussi,je me rend a Ath vendredi fin d'aprem je peux éventuellement faire un crochet par chez toi ?

@spit_06 ce sont des tubes "Tara" ça se sertit+- de la meme façon qu'un rivet ! j'ai la pince pour le faire . je peux passer pour le ressertir si tu veux ça prend en principe une poignée de seconde ,j'ai ce qu'il faut pour le remplacer aussi, si il est défectueux!

sinon c'est kdo et je te les déposes quand tu veux ,je passe régulièrement dans ton coin .

purée ,c'est vraiment pas de chance , Bon courage et je te souhaite un prompt rétablissement . J'ai 2 adaptateurs à mettre sur des spd pour les transformer en semi-plates ,si ca peux te dépanner ?

@PunkyB j'ai certainement du manquer une info mais tu t'es blessé?

quand j'ai acheté le route ,il était équiper en Pirelli Pzero en 23 ,disons que au moins deux fois par mois je devais réparer des crevaisons sur le bord de la route . Je les ai remplacer depuis 10 semaines par des Schwalbe durano plus en 25 et depuis plus une seule crevaison

j' ai pris le départ également vers 8h pour le 55 . Parcours amusant ,organisation au top (signaleur ,ravitos bien fournis et bonne humeur) Comme un naze j' ai oublié mon casque a la maison et je ne m'en suis rendu compte que sur place évidemment (mes excuses a l'orga ) ben oui j'ai roulé sans!! J'ai découvert le bois des réves , je comprends à présent pourquoi c'est le lieu de rendez vous de beaucoup de vttistes . j'ai apprecié ,mais sans casque j'ai pris le facile. Rendez vous en 2020! ( avec casque)

la réplique est culte mais je savais pas que c'est devenu une marque . par contre @Jojobleu.c'est de paté au macaroni dont tu veux parler??

ha oui ! on est voisin de boulot . je bosse au dépot de Marconi (tram) . comme dit nico ca te fait quelques km d'Assesse !